Astell & Kern Kann Max. New portable player now available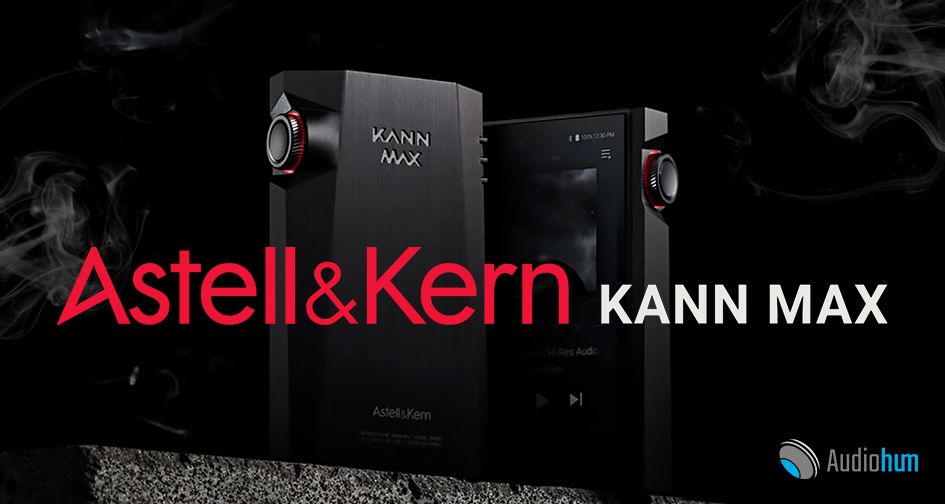 Astell&Kern Kann Max new player now available.
The new top-of-the-range portable player from Astell&Kern KANN MAX (€1,499) is now available at www.audiohum.com.
Astell & Kern is a brand integrated into the South Korean giant iRiver that has finally made it possible for the most demanding users to enjoy the best high-resolution digital audio from a portable device.
The current Astell&Kern series are: A&Ultima, A&Futura, A&Norma and A&Kann. The portable players of this latest series are the ones that most emphasize the relationship between performance and design, greater power in an increasingly compact size.
The Kann Max is actually more of a "Kann mini", as this fourth model in the series is smaller than the Kann Alpha, as well as being slightly less heavy, while maintaining the angular imaging that Astell products & Kern are known.
This more compact size has been achieved by dividing the PCB into 12 layers, which now take up less space and reduce the physical size of the Kann Max in the process.
Speaking already about the performance virtues of the Astell&Kern KANN MAX and without going too much into the technical intricacies, the Kann Max analog volume controller offers a "rich dynamic range" without any loss, with the power supply for each audio section ( DAC, Volume, and Amplifier) ​​configured separately to eliminate interfering ripple noise caused by the DC-DC power supply, while noise in other areas, such as the op-amp section, is also minimized.
The Kann Max is the first player in the series to feature four ES9038Q2M DACs. By employing the Quad DAC configuration, one DAC can be fully assigned to all four individual amp channels for a more expressive sound with the depth and realism of the source.
File support goes up to 32-bit/768kHz PCM and native DSD512, with 2.5mm, 3.5mm and 4.4mm connections to fit a wider variety of headphones and in-ear monitors. Noise from the output jacks is minimized by using a gold PVD coating method instead of the typical rings used by other products.
Replay Gain functionality that automatically and smoothly adjusts the playback volume of up to 24-bit/192kHz sources is supported, as is Teraton Alpha technology that removes noise for more efficient power consumption and amplification up to the audio.
In terms of connectivity, this Astell&Kern KANN MAX includes Bluetooth 5.0 and there is a BT Sink function to connect the Kann Max to a smartphone or other device and play music from the device on the MAX. AptX-HD and LDAC streaming is supported, and of course there's Wi-Fi support. Battery life is rated at 13 hours while there is 64GB of onboard memory with expandable storage up to 1TB possible.
Place your order for the new Astell&Kern KANN MAX at www.audiohum.com
Shop now here: https://bit.ly/39x2y6C
Related products
Share this content
Add a comment