New Pro-Ject Maia S3. Integrated stereo amplifier with DAC.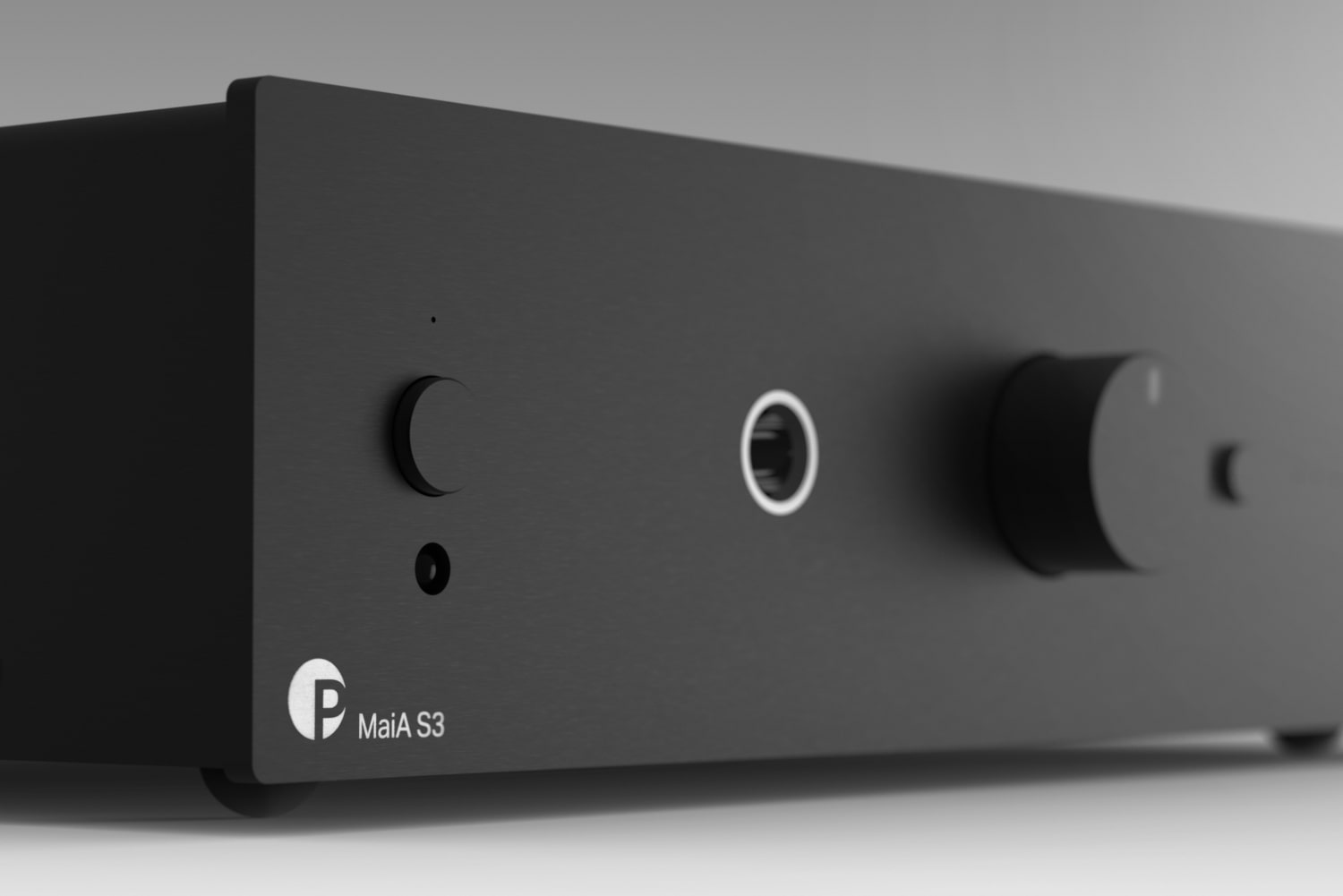 An all in one for your hi-fi system. It has a renewed design and an enlarged enclosure, which minimizes the influence of possible electromagnetic interference. It includes 8 inputs allowing you to connect virtually any audio source from turntables equipped with moving magnet or high output moving coil cartridges to CD players such as Pro-Ject's own CD Box S3, passing through (via coaxial or optical input, in both cases with 24-bit/192 kHz quality) by digital sources such as a state-of-the-art television or CD transport mechanics.
The MaiA S3 offers the possibility of streaming music from a mobile device, in fact it can be done in a very simple way, connect the aptX HD compatible Bluetooth 5.0 input and thus enjoy sound quality equivalent to 24 bits/ 48 kHz, ie higher than that of a CD. Also, the new MaiA includes versatile output options, from headphones to speakers, while a variable level line output allows the addition of a subwoofer or other power amplifier in our equipment.
The Pro-Ject MaiA S3 is completely designed and built in Europe.


Now available at www.audiohum.com/gb

Need more information? Contact us
Phone: +34 637 880 948
Email: info@audiohum.com
Related products

Share this content
Add a comment