QUALITON A20i. EXDEMO
QUALITON A20i. EXDEMO
Integrated amplifier in Class A in push-pull mode with a power of 20 w. Supports 8 Ohm and 4 Ohm boxes.
€3,223.14
€4,628.10
- €1,404.96
Bankwire payment (3% DTO)
If you choose Bankwire payment you will get a 3% discount on your order.
Shipping Policy
Return policy
Description:
Stereo, Class A integrated amplifier with push-pull circuit. The rated output power of the device is 20 W maximum per channel. The outputs on the rear panel can be connected to speakers with a nominal impedance of 8. The design of the power amplifier output transformers allows the amplifier to also be connected with speakers with a nominal impedance of 4. This leads to a slight deviation from the indicated parameters. in the technical data sheet.
On the front panel, the volume control potentiometer and the input selector are connected to the same axis. The indicators that inform about the actual status of the amplifier are also located on the front panel. It can be monitored if the device is ready to go (if so, the LED next to the volume control changes from red to white). The user is also informed about the actual position of the input selection unit. The amplifier is made of 1.5mm thick solid polished stainless steel sheet.
Technical characteristics:
Rated output power: 2 x 20 W, stereo
Total harmonic distortion: < 0.3% (f = 1 kHz, rated output power)
Frequency response: 25 Hz - 100 kHz (-3 dB, rated output power)
Input sensitivity: 230 mV, unbalanced input
Number of input ports: 3 unbalanced input per channel
Number of output ports: 1 output terminal pair per channel
Gain: +34.8 dB
Input impedance: 10 kOhm
Nominal load impedance: 8 Ohm
Output polarity: non-inverting
Signal-to-noise ratio: > 90 dB output noise less, than 1 mV
Power requirements: 150 W
Tubes required: 4 x 5881; 2 x E88CC/6922; 2 x Tungsram ECC83
Weight: 16 kg
Dimensions: 27 x 18 x 30 cm
You might also like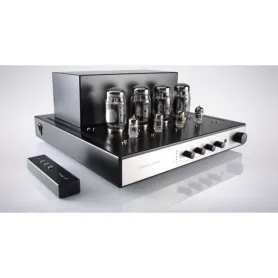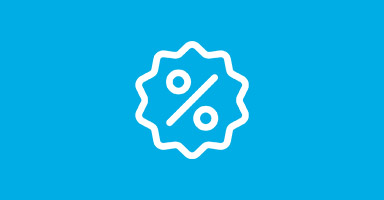 If you pay by bank transfer you will get an extra 3% discount on your order.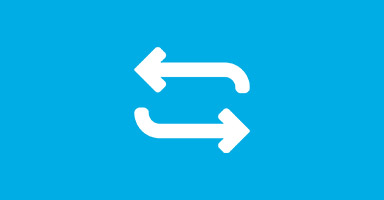 Do you want to renew your system?
Would you be interested in exchanging a device when purchasing this item?
Complete this form