NAIM Mu-so 2nd gen Wood Edition
NAIM Mu-so 2nd gen Wood Edition
Speaker with integrated streamer. DLNA, Internet radio, Tidal, Spotify Connect, Wi-Fi, USB and HDMI. App control. 450 W.
€990.91
€1,238.84
- €247.93
Bankwire payment (3% DTO)
If you choose Bankwire payment you will get a 3% discount on your order.
Shipping Policy
Return policy
Introducing Naim's new Mu-so Wood Edition speaker system
Naim Audio unveils its latest premium edition of the award-winning Mu-so 2nd Generation: an unbeatable wireless speaker system to enjoy music throughout your home and elevate the sound quality of your TV. Available alongside existing models, the new Mu-so Wood Edition combines exceptional performance with high-end design.
The Mu-so Wood Edition is adorned with sustainable ayous wood, expertly treated and lacquered to achieve the appearance of an elegant light oak finish. In addition, the iconic Mu-so heat sink now features a new anodised aluminium stain, and the speaker's front grille features a neutral-toned weave.
Authentic sound, naturally
The Mu-so Wood Edition is clad in sustainable ayous wood, expertly treated and lacquered to give the appearance of a light oak finish. The iconic Mu-so heat sink also has a new anodised aluminium stain, and the speaker is finished with a woven front grille in neutral tones.
For style and harmonious sound throughout the home
The Mu-so Wood Edition brings style and harmonious sound to the entire home, from the living room to the kitchen, office or bedroom. "Combining class-leading performance and timeless design with a luxurious new finish, the Mu-so Wood Edition is the perfect premium audio companion for classic or contemporary homes," says Stuart Brown, product manager at Naim.
The Mu-so Wood Edition offers seamless wireless streaming of all music services, with easy control from the Naim app or directly from any of the devices. Spotify Connect, TIDAL and Qobuz are integrated, and via Chromecast you can access Deezer or Google Play Music, as well as being compatible with the Google Assistant. It also supports AirPlay 2, allowing you to enjoy Apple Music, Apple Home and Siri voice control.
Bluetooth speaker and multi-room and TV sound system
This speaker also functions as a Bluetooth device and can significantly improve the sound quality of your TV when connected via HDMI ARC. Whether you place it near the TV or elsewhere in the house, the room compensation options optimise the audio to give you a rich, natural sound experience.
The Mu-so is a multi-room system that allows you to synchronise different devices and stream the same music on all of them or play different music in different rooms. You can pair the Mu-so Wood Edition with other Naim devices at the touch of a button, via AirPlay or Chromecast.
DSP: The core of the system
The new multi-core Digital Signal Processor (DSP) generates higher performance, delivering 2000 MIPS (Millions of Instructions Per Second), compared to the 150 MIPS single-core DSP of the original Mu-so. This means you can enjoy your music in even better quality.
In addition, we have created a new limiting algorithm that keeps the movement of each of the Mu-so 2nd Generation's speaker drivers under high volume levels. This new limiter only activates at extreme volume levels, which helps preserve the clarity of the music and increases long-term reliability.
Enhanced feature set
The Mu-so 2nd Generation comes with a host of performance, feature and functionality enhancements that give you an exceptional music experience. Enjoy your music the way you want to.
Optimised drivers
The Mu-so 2nd Generation's 450 watts of musical power is combined with improved and highly optimised transducers, developed in collaboration between Naim and Focal's research and development departments.
Focal has been manufacturing reference acoustic equipment since 1979, and its expertise has taken loudspeaker precision and performance to new heights.
Discover the new intuitive interface
Our new intuitive interface features 15 touch-sensitive buttons and a bold volume dial with a proximity sensor that activates the display.
95% redesigned
While it may look similar on the outside, inside the Mu-so Wood Edition, like the second-generation Mu-so, most of the components have been upgraded to improve performance.
The cabinet design has been redesigned to offer 13% more internal volume, allowing for deeper and richer bass. Both the structure and outer panels have been redesigned to increase rigidity and control vibration.
The heat sink fins, which are a distinctive feature, are now more compact but just as effective, and continue to incorporate Naim's patented technology that discreetly conceals the wi-fi antenna.
Updated application control
Naim's updated app lets you browse your music by artist, genre, album and more, with extended music information and cover art.
Control volume, light settings, room modes and create your own playlists.
Multiroom music made simple with smart integration
The Mu-so Wood Edition works exceptionally well on its own or as part of a multi-room music setup. There are three easy ways to achieve multi-room playback:
1. combine it with other networked Naim products (including 1st Generation Mu-so and Mu-so Qb) via the updated Naim app.
2. Pair with other AirPlay 2 compatible wireless speakers via the Apple Home app.
3. Pair with other Chromecast devices through clusters controlled by the Google Home app.
The Mu-so Wood Edition adapts to your style and sound preferences, providing an exceptional listening experience in a sleek, modern design.
Technical specifications:
AUDIO INPUTS
HDMI: ARC with CEC
STREAMING: Apple AirPlay 2, Chromecast Built-in, UPnPTM, Spotify® Connect, TIDAL, Roon Ready, Bluetooth, Internet Radio
ANALOG INPUT: Minijack 3.5 mm
USB: USB 2.0 (Type A connector)
DIGITAL S/PDIF: Optical S/PDIF up to 96 kHz
CONNECTIVITY
MULTIROOM: Sync with up to 5 Naim streaming products and control via app
NETWORK: Ethernet (10/100 Mbps), Wi-Fi (802.11a/b/g/n/ac), BLE 4.2
REMOTE CONTROL: Infrared (RC5)
POWER
OUTPUT POWER 450 W (6 x 75 W)
POWER INPUT: 100, 115V or 230V 50/60 Hz
CURRENT CONSUMPTION
Typical usage: 17 W
Standby mode: <2 W
Deep sleep mode (non-network standby mode): <0.5W
SPEAKER
SPEAKERS: Dual 3-way stereo, DSP-optimised bass reflex acoustic system
SUPPLIED WITH
Grey and black dual tone grille, remote control, power cord, reset tool and information booklets
PHYSICAL
FINISHES: Brushed and anodised aluminium enclosure, CNC milled, anodised aluminium heat sinks, grey and black dual tone grille
Optional coloured grille in Olive, Peacock and Terracotta.
WEIGHT: 11 kg
DIMENSIONS: 122 mm (height) x 628 mm (width) x 264 mm (depth)
REMOTE CONTROL
CONTROL: Remote control included and optional control application for iPad, iPhone, iPod Touch and Android devices.
PRODUCT: Touch control user interface with rotary volume control
FORMATS
INTERNET RADIO FORMATS: Windows Media, MP3, ACC, Ogg Vorbis and MMS formatted content
INTERNET RADIO PROVIDER: vTuner Premium
AUDIO FORMATS: WAV, FLAC and AIFF - up to 24bit/384kHz
ALAC (Apple Lossless) - up to 24bit/384kHz
MP3 - up to 48kHz, 320kbit (16 bit)
AAC - up to 48kHz, 320kbit (16bit)
OGG and WMA - up to 48kHz (16bit)
DSD- 64 and 128Fs
Bluetooth - SBC, AAC
Note; gapless playback in all formats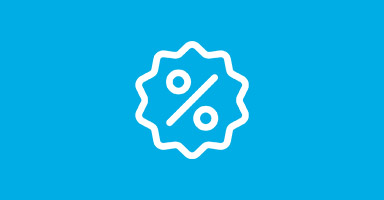 If you pay by bank transfer you will get an extra 3% discount on your order.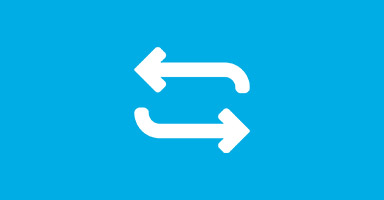 Do you want to renew your system?
Would you be interested in exchanging a device when purchasing this item?
Complete this form