NAIM Mu-so QB2
NAIM Mu-so QB2
Altavoz con streamer integrado. DLNA, radio por Internet, Tidal, Spotify Connect, Wi-Fi y USB. Control desde app. 300 W
€660.33
€825.62
- €165.29
Bankwire payment (3% DTO)
If you choose Bankwire payment you will get a 3% discount on your order.
Shipping Policy
Return policy
Muso Qb 2nd Generation: A World of Possibilities in a Compact Loudspeaker
The Muso Qb 2nd Generation is a masterpiece of versatility and performance. This compact speaker offers a wide range of enhanced features to let you enjoy your music the way you want.
Chromecast built-in
Play hundreds of compatible apps, such as Deezer, Qobuz, Plex, TuneIn, SoundCloud and Pandora, directly from your smartphone or tablet to your Muso Qb 2nd Generation via built-in Chromecast. Plus, you can control it along with your other Chromecast and smart home devices from the Google Home app.
AirPlay 2
Streaming music from your iPhone, iPad, iPod touch, or Mac is simple. Enjoy seamless playback with Apple Music and control your smart devices and audio with Siri.
Tidal
Experience CD-quality sound directly on your Muso Qb 2nd Generation. Every Muso Qb 2nd Generation comes with a free 90-day trial of Tidal HiFi Level.
Spotify® Connect
Play millions of songs from your smartphone or tablet directly on your Muso Qb 2nd Generation.
Bluetooth®
Connect your Bluetooth devices to play your music instantly.
Ready for Roon
Roon transforms the music browsing experience, automatically organising metadata and building a searchable digital magazine around your music collection.
Internet Radio
Access thousands of Internet radio stations and save your favourites for quick access.
UPnP™ (Universal Plug and Play)
Stream high-resolution music from a PC, Mac or network storage.
Multi-room ready
Muso Qb 2nd Generation integrates seamlessly into your multi-room music setup. There are three easy ways to do this:
1. Combine it with other networked Naim products (including Mu-so and Mu-so Qb 1st Generation) via the updated Naim app.
2. Pair it with other AirPlay 2 compatible wireless speakers via the Apple Home app.
3. Pair with other Chromecast devices through clusters controlled by the Google Home app.
Digital / analogue inputs
Expand audio capabilities by connecting digital sources via optical connections, such as TVs, set-top boxes or games consoles. Also features a built-in stereo jack (3.5mm) for connecting other devices.
USB
Connect a USB stick or external USB hard drive to enjoy your music in audiophile quality.
Remote control
Muso Qb 2nd Generation includes a sleek, easy-to-use remote control for quick access to common functions such as volume, play/pause and track switching.
App Control (iOS™ and Android™)
The updated Naim app lets you browse your music by artist, genre, album and more. You can also control volume, set lighting, adjust room modes and create playlists.
Loudness Control
This intelligent control adjusts bass and treble to give you the full music experience, no matter what volume you choose.
Room Compensation
Tailor the listening experience to your space, choosing from three different settings: close to the wall, near corner or no compensation (in free space).
Alarm clock
Muso Qb 2nd Generation features an alarm clock that can be enabled via the settings menu in the Naim application.
Discover the new intuitive dial
An intuitive interface with 15 touch-sensitive buttons and a bold, illuminated, proximity-sensing volume dial that activates the display.
Create a multi-room cluster with other Naim products
Connect your devices in multiple rooms for a synchronised sound experience.
Swap the standard grille of your Muso Qb 2nd Generation for one of three new colour options - olive, terracotta and peacock - to match your taste and décor. Your Muso Qb 2nd Generation is much more than a speaker; it's a versatile, high-quality entertainment centre.
Technical specifications:
AUDIO INPUTS
STREAMING: Apple AirPlay 2, Chromecast Built-in, UPnPTM, Spotify® Connect, TIDAL, Roon Ready, Bluetooth, Internet Radio
ANALOG INPUT: 3.5mm Minijack
USB: 2 x USB (Type A)
DIGITAL (S/PDIF): Optical
CONNECTIVITY
MULTIROOM: Sync with up to 5 Naim streaming products and control via App
NETWORK: Ethernet (10/100 Mbps), Wi-Fi (802.11a/b/g), BLE 4.2
FORMATS
INTERNET RADIO: Windows Media-formatted content, MP3, ACC, Ogg Vorbis streams and MMS (via vTuner Premium 5)
AUDIO FORMATS: WAV, FLAC and AIFF - up to 24bit/384kHz
ALAC (Apple Lossless) - up to 24bit/384kHz
MP3 - up to 48kHz, 320kbit (16 bit)
AAC - up to 48kHz, 320kbit (16bit)
OGG and WMA - up to 48kHz (16bit)
DSD- 64 and 128Fs
Bluetooth - SBC, AAC
Note: Gapless playback supported on all formats
OTHER DETAILS
WARRANTY: Two years
PHYSICAL
DIMENSIONS: 210 x 218 x 212 mm
FINISHES: Brushed and anodised aluminium casing, CNC milled, anodised and grained aluminium heatsinks, dual tone grey and black fabric grille.
Grille colour options in olive, peacock and terracotta.
WEIGHT: 5.6 kg
POWER
AMPLIFIER POWER: 300W
POWER SUPPLY: 100V, 115V, 230V, 50/60Hz
POWER CONSUMPTION:
15 W (typical use)
2 w (StandBy)
Deep Sleep (standBy without mains usage)
SPEAKERS
NUMBER OF WAYS: 3 (upgraded DSP for bass radiation)
INCLUDES: Grey and black dual tone grille, remote control, power cables (depending on market), hole reset tool and information leaflets.  
USER CONTROL
Handheld: Remote handset included and optional control app for iPad, iPhone, iPod Touch and Android devices.
Product: Touch control user interface with rotary volume control 
Remote control: Infrared (RC5)
You might also like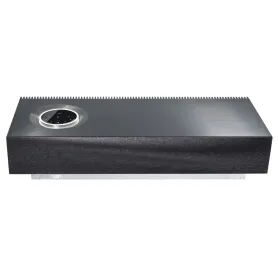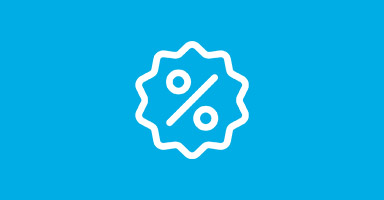 If you pay by bank transfer you will get an extra 3% discount on your order.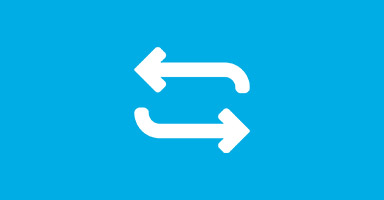 Do you want to renew your system?
Would you be interested in exchanging a device when purchasing this item?
Complete this form