Review Rogue Audio Cronus Magnum III by Theabsolutesound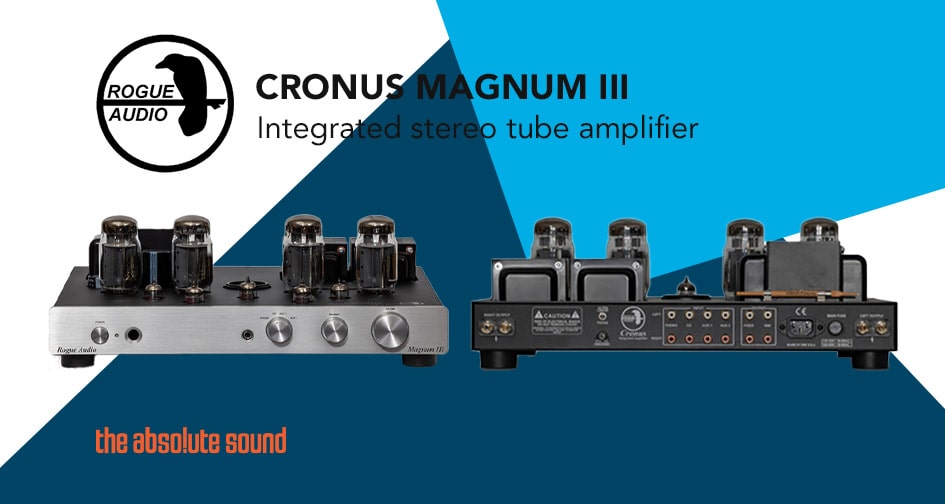 Wayne Garcia, editor of the absolute sound hi-fi magazine has reviewed this fantastic tube stereo integrated amplifier and was very pleased with its performance.
"Spoiler: I love this amp!
Starting with such a statement, I don't mean to say that the latest version of Rogue Audio's Cronus Magnum is flawless (what are they?) I'll elaborate on that later in the article, but for now let me start with this: Here is a fantastic sounding tube integrated amplifier that is so musically appealing, so fun to use and so excellent value for money that it has completely won me over.
In fact, it has won me over for the second time, as a decade ago I was very enthusiastic about the original Rogue Cronus Magnum. That original version was very good but the latest Cronus Magnum update surpasses it on several levels, thanks to a number of tasty upgrades."
You can read the full review at the link below:
https://www.theabsolutesound.com/articles/rogue-audio-cronus-magnum-iii-integrated-amplifier/

You can purchase the Rogue Audio Cronus Magnum III (€5,650) by clicking on the link below:

Need more information? Contact us at
Phone: +34 637 880 948
Email: info@audiohum.com
Address: Calle Avellano 21, 14006 Córdoba
Related products
ROGUE AUDIO Cronus Magnum III

Share this content
Add a comment