The Eversolo DMP-A6 MASTER EDITION is a streamer that combines power, elegance and intuition in a single unit. Designed to deliver an exceptional music experience, this device allows you to stream your music easily while enjoying high-end sound quality. All this is conveniently controlled via a high-definition LCD touch screen and intuitive user interface, either directly from the device or via a dedicated mobile app.
At the heart of this streamer are two ESS ES9038Q2M DAC chipsets, widely respected in the audiophile community for their superior performance. These chips enable decoding of high-resolution audio streams up to PCM 32-bit / 768 kHz and DSD512, as well as decoding of MQA files. This ensures accurate and detailed playback of your favourite tracks.
The 6-inch LCD touchscreen, elegantly integrated into the aluminium chassis of the DMP-A6 Master Edition, offers a practical and ergonomic user experience. All options and player information are accessible through this screen, making it easy to navigate and control your music.
A highlight is its high-speed SSD compatibility. This streamer has an integrated 4GB DDR + 32GB eMMC memory and a slot compatible with an M.2 NVME 2280 SSD up to 4TB. This allows you to store your music locally and access it with exceptional speed. In addition, the use of an SSD instead of a hard drive reduces temperature and vibrations, which improves sound quality.
The DMP-A6 Master Edition also benefits from a low-noise switching power supply module, which reduces interference and ensures constant power. The filter circuitry is specifically designed to reduce high-frequency noise, resulting in smoother sound and clearer musical details.
In terms of connectivity, this streamer is very versatile and meets a wide range of integration needs. It includes DOH for HDMI processing chips that enable accurate transcription of high-resolution DSD signals over HDMI. In addition, it features a third-generation XMOS 316 USB interface to ensure seamless reception and decoding of high-definition USB audio streams.
The DMP-A6 Master Edition supports a variety of audio codecs, including 32-bit / 768 kHz PCM, DSD512 and MQA. It also incorporates a Master Quality Authenticated (MQA) decoder for exceptional sound quality, as well as Bluetooth 5.0 with high-quality codecs for wireless audio streaming.
This streamer is designed with balanced analogue circuitry from the DAC chip to the XLR and RCA stereo outputs, reducing noise and improving signal quality. It is also compatible with a wide range of music streaming services, allowing you to access your favourite music from a variety of sources.
Small details, such as a choice of 7 sound filters and the presence of customised VU meters, add an extra touch of personalisation and style to this device. The sturdy and modern aluminium chassis completes the package, making the Eversolo DMP-A6 MASTER EDITION an exceptionally powerful and stylish streamer for discerning music lovers.
Product Specifications:
MODEL: EverSolo DMP-A6
DISPLAY: 6" LCD touchscreen display
CPU: ARM Cortex-A55 (quad-core)
INTERNAL MEMORY: 4 GDDR4 + 32 GeMMC
DAC: 2 x ES9038 Q2M
AUDIO PROCESSOR: XMOS XU316
OPERATIONAL AMPLIFIER CHIP: OPA1642
INPUTS:
1 x optical digital input
1 x coaxial digital input
1 x USB Type-C port
1 x USB 3.0 port
OUTPUTS:
1 x XLR pair (balanced)
1 x RCA pair (unbalanced)
1 x optical digital output
1 x coaxial digital output
POWER SUPPLY: Low-noise switching power supplies
HARD DISK DRIVE BAY: M.2 NVME 3.0 2280 protocol, up to 2TB
USB PORT: 2 x USB3.0 port
ETHERNET RJ-45 (10/100/1000 Mbps)
WIFI 2.4 GHz + 5 GHz dual band
SUPPORTED MUSIC FORMATS: DSD512, PCM 768 kHz / 32 Bits, MQA
MUSIC SERVICES: TIDAL, Qobuz, High Res Audio, Amazon, WebDAV, UPnP
BROADCASTING: Air Play, DLNA, Roon Ready, Spotify, Tidal Connect, Qobuz Connect, etc.
BLUETOOTH: Bluetooth 5.0
COMPATIBLE BLUETOOTH CODECS: SBC / AAC / aptX / aptX LL / aptX HD / LDAC
FORMATS SUPPORTED BY USB TYPE C PORT: DSD512, PCM 768 kHz / 32 Bits, MQA
DIGITAL OPTICAL / COAXIAL INPUT: PCM 192 kHz / 24 Bits, DSD64 Dop, MQA
DIGITAL OPTICAL / COAXIAL OUTPUT: PCM 192 kHz / 24 Bits, DSD64 Dop, MQA
HDMI AUDIO OUTPUT: Native multi-channel DSD64 / PCM 192 kHz unformatted multi-channel output
CONTROL METHOD: Mobile application, Touch Screen Control
XLR BALANCED OUTPUT
OUTPUT LEVEL: 5.2 V
FREQUENCY RESPONSE: 20 Hz ~ 20,000 Hz (±0.15 dB)
DYNAMIC RANGE: >128 dB
SIGNAL/ NOISE RATIO: >128 dB
TOTAL HARMONIC DISTORTION + NOISE (THD+N): <0.00009% (-120 dB) (A-weighted)
CHANNEL SEPARATION: >-125 dB
SINGLE ENDED RCA OUTPUT  
OUTPUT LEVEL: 2.6V
FREQUENCY RESPONSE: 20 - 20,000 Hz (±0.2 dB)
DYNAMIC RANGE: >124 dB
SIGNAL / NOISE RATIO: >124 dB
TOTAL HARMONIC DISTORTION + NOISE (THD+N): <0.00011% (-119 dB) (A-weighted)
CHANNEL SEPARATION: >-124 dB
POWER SUPPLY 110 - 240 V AC, 50/60 Hz
POWER CONSUMPTION: 13W
STANDBY POWER CONSUMPTION: <0.5W
DIMENSIONS: 90 mm (Height) x 270 mm (Width) x 187 mm (Depth)
ACCESSORIES: 
Power cable
USB cable
Screwdriver
User manual
You might also like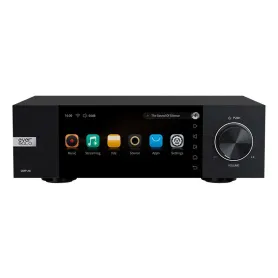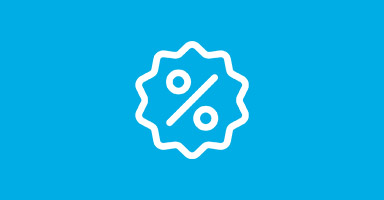 If you pay by bank transfer you will get an extra 3% discount on your order.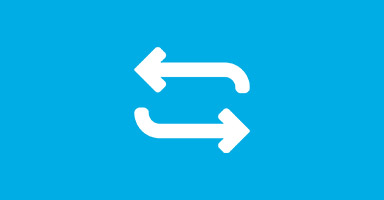 Do you want to renew your system?
Would you be interested in exchanging a device when purchasing this item?
Complete this form