NAIM Mu-so 2nd gen
NAIM Mu-so 2nd gen
Speaker with integrated streamer. DLNA, Internet radio, Tidal, Spotify Connect, Wi-Fi, USB and HDMI. App control. 450 W.
€825.62
€1,073.55
- €247.93
Bankwire payment (3% DTO)
If you choose Bankwire payment you will get a 3% discount on your order.
Shipping Policy
Return policy
Introducing the Muso 2nd Generation: Premium Wireless Music Experience
The Muso 2nd Generation is the evolution of the award-winning Muso wireless music system, designed to deliver exceptional performance, advanced functionality and an unrivalled user experience. The result of hard work by our experts in Salisbury, England, it combines 45 years of hi-fi experience with cutting-edge music streaming technology and premium design.
From high-resolution music playback up to 32-bit to multi-room music and TV sound via HDMI, you've never experienced music like this before with an all-in-one wireless system.
The Notable Improvements
Naim's streaming platform is at the heart of the Muso 2nd Generation, developed by 25 engineers over 3 years to deliver exceptional performance. You can enjoy your own digital music collection, explore the world of internet radio and access music streaming services such as TIDAL and Spotify. This unique innovation is found in Naim's music streaming products, including the £20,000 flagship ND 555.
The new multi-core Digital Signal Processor (DSP) generates higher performance, delivering 2000 MIPS (Millions of Instructions Per Second) compared to the 150MIPS single-core DSP of the original Muso. This enables richer and more detailed music playback, even at high volumes. In addition, a new limiting algorithm ensures music clarity at extreme volume levels, increasing long-term reliability.
Optimised drivers
The Muso 2nd Generation's 450 watts of musical power is combined with improved and highly optimised transducers, developed in collaboration with Focal, experts in acoustic reference equipment since 1979. This takes loudspeaker precision and performance to new levels.
Intuitive Interface
The new intuitive interface features 15 touch-sensitive buttons and a bold volume control marked with a proximity sensor that activates the display. This improved usability allows you to easily control your music and settings.
Cabinet Redesign
The Muso 2nd Generation features a premium aluminium casing with a new polished grey finish. While it looks similar on the outside, inside, most of the components have been upgraded to improve performance. The cabinet design has been redesigned to create 13% more internal volume, allowing for more powerful bass. In addition, both the structure and outer panels have been reinforced to improve rigidity and control vibration. The heat sink fins are more compact but equally effective.
Control and Customisation
The updated Naim app lets you browse your music by artist, genre, album and more, with extended music information and album art. You can also control volume, light settings, room modes and create playlists. The Muso 2nd Generation is part of a multi-room music setup and can be combined with other Naim networked products, AirPlay 2 compatible speakers or Chromecast devices for a complete music experience.
Choose your Style
The speaker grille of the Muso 2nd Generation can be customised with three new colour options: Olive, Terracotta and Peacock, in addition to the standard black. This allows you to tailor the speaker to your taste and décor. Second generation grilles will be available soon. Experience music like never before with the Muso 2nd Generation.
Technical specifications:
AUDIO INPUTS
HDMI: ARC with CEC.
STREAMING: Apple AirPlay 2, Chromecast Built-in, UPnPTM, Spotify® Connect, TIDAL, Roon Ready, Bluetooth, Internet Radio.
ANALOG INPUT: 3.5 mm mini jack.
USB: USB 2.0 (Type A connector).
S/PDIF DIGITAL S/PDIF optical up to 96 kHz.
CONNECTIVITY
MULTIROOM: Synchronise with up to 5 Naim streaming products and control via App.
NETWORK Ethernet (10/100 Mbps), Wi-Fi (802.11a/b/g/n/ac), BLE 4.2.
REMOTE CONTROL: Infrared (RC5).
POWER
OUTPUT POWER 450 W (6 x 75 W).
POWER INPUT: 100, 115V or 230V 50/60 Hz.
CURRENT CONSUMPTION:
Typical use: 17 W.
Standby mode: <2 W.
Deep sleep mode (off-grid standby mode): <0.5W.
SPEAKER
SPEAKERS: Dual 3-way stereo, DSP optimised bass reflex acoustic system.
SUPPLIED
Grey and black dual tone grille, remote control, power cord, reset tool and information booklet.
PHYSICAL
FINISHES: Brushed and anodised aluminium enclosure, CNC milled, anodised aluminium heat sinks, dual tone grey and black grille. Optional coloured grille in Olive, Peacock and Terracotta.
WEIGHT: 11 kg.
DIMMENSIONS: 122 mm (H) x 628 mm (W) x 264 mm (D)
REMOTE CONTROL
CONTROL: Remote control included and optional control app for iPad, iPhone, iPod Touch and Android devices.
PRODUCT: Touch control user interface with rotary volume control.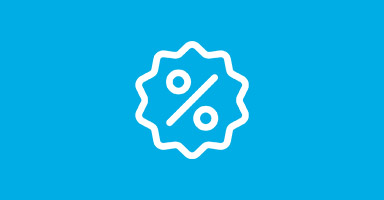 If you pay by bank transfer you will get an extra 3% discount on your order.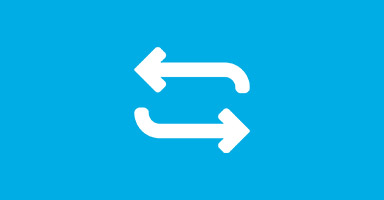 Do you want to renew your system?
Would you be interested in exchanging a device when purchasing this item?
Complete this form