Base version of the E1, the E1 Standard takes advantage of the powerful economies of scale that the world number one in turntables can afford, which means that it is equipped with components and materials absolutely impossible to find in similarly priced versions. The first element to highlight is a stylized fiber composite plinth manufactured with computer-assisted tools (CNC) to avoid the presence of hollow spaces in it. The same care has been put into the three available finishes so that they integrate perfectly into any space. For its part, the tone arm is a 8'6" (218.5 mm) model that combines low mass and low friction that has been optimized in order to extract the full potential of the Ortofon OM5e phono pickup cartridge mounted as standard. . As for the platter itself, it is made of new generation ABS Polymer reinforced with dedicated bridges that create an ideal anti-resonant platform for reading vinyl. Likewise, let us point out that the -direct current- motor is carefully damped to avoid the transmission of vibrations that could affect the pickup capsule.
Technical Characteristics:
Turntable with an exceptional quality/price ratio.
Belt drive.
DC motor with internal damping.
Fiber composite chassis with anti-resonance treatment.
Pro-Ject 8'6" tone arm.
New generation ABS Polymer chainring.
Signal to noise ratio of 65 dB.
Electronic control of the turning speed (33 and 45 rpm).
Equipped as standard with an Ortofon OM5e pickup capsule.
Equipped as standard with a 1.23 m phono cable.
Available in three finishes: gloss black, gloss white, and walnut.
Entirely designed and manufactured in Europe.
Dimensions: 420x112x330 mm (WxHxD).
Weight: 3.5 kg.
You might also like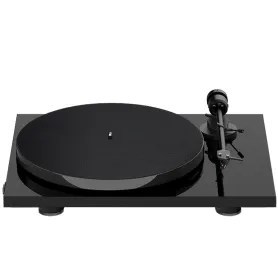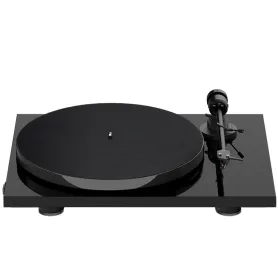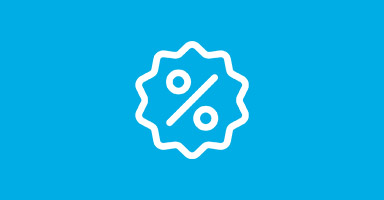 If you pay by bank transfer you will get an extra 3% discount on your order.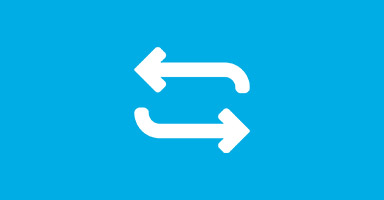 Do you want to renew your system?
Would you be interested in exchanging a device when purchasing this item?
Complete this form