AUDIOQUEST PQ-505
AUDIOQUEST PQ-505
Mains power strip with 7 sockets (4 of them with mains filter): 3 high current output sockets and 4 linear filtered output sockets.
Bankwire payment (3% DTO)
If you choose Bankwire payment you will get a 3% discount on your order.
Shipping Policy
Return policy
PowerQuest Power Conditioner - Advanced Performance and Protection
The PowerQuest Power Conditioner is the ultimate solution to take your audio and video system to the next level. With cutting-edge features, this device combines exceptional performance with advanced surge protection.
Featured Features:
- PQ-715 Power Cord: Includes a power cord with flat wall plug for safe and efficient connection.
- RF Noise Dissipation: Equipped with concentric semi-solid long grain copper (LGC) conductors and ZERO-Tech technology for uncompressed current transients and RF/ND-Tech for unmatched noise dissipation.
- Linear Noise Reduction: Provides class-leading noise reduction, with a decrease of more than -22 dB.
- Advanced Protection: Features non-sacrificial surge protection that ensures the safety of your devices.
- Extreme Voltage Shutdown: Automatically activates a main power relay in less than 0.25 seconds if extreme voltage is detected, automatically restarting once power returns to a safe range.
- Optimized Configuration: Offers 8 linear filtered outputs for constant current/source components and 4 high current outputs for variable current components, providing optimal power for every device.
- Rack Mount: Comes with optional 2RU rack ears for easy installation in your audio or video system.
PowerQuest Series Network Conditioners - Performance at its Best
The PowerQuest Series includes rack-mountable models (PQ-303, PQ-505 and PQ-707) that embrace AudioQuest's comprehensive philosophy for AC power conditioning. They address noise in a linear fashion to deliver class-leading noise reduction, enhancing the quality of your listening and viewing experience.
Power and Protection Guaranteed
All models include full surge protection and feature automatic shutdown in the event of extreme voltage to keep your equipment safe at all times.
Ready for Any Scenario
With 12 AC outputs in total, these conditioners provide the power needed for variable current amplifier components and constant current sources. Each power bank is optimised to provide the best possible power quality.
The PowerQuest power conditioner is the ultimate solution for enhancing your audio and video system, offering world-class performance and protection. Trust AudioQuest to transform your entertainment experience.
PowerQuest 505 Specifications:
NUMBER OF OUTLETS: 7 outlets
NUMBER OF OUTLETS WITHOUT FILTER: 3 outlets
NUMBER OF OUTLETS WITH FILTER: 4 outlets with Ultra Linear Filter
CURRENT FILTER: Ultra Linear noise dissipation
Differential filter: 30 kHz - 1 GHz
Common mode filter: 30 kHz - 100 MHz
NETWORK CABLE SUPPLIED: ZERO-Tech for uncompressed current transients and RF/ND-Tech for unprecedented noise dissipation in this
2 m RF noise dissipative cable with semi-solid concentric.
Conductors using long grain copper (10A @ 240V)
DIMENSIONS: 432 mm (W) x 86 mm (H) x 340 mm (D) (89 mm high with feet)
WEIGHT: 4.9 kg
You might also like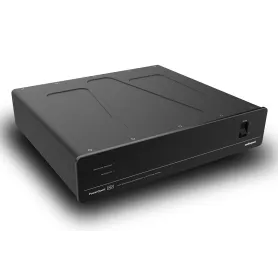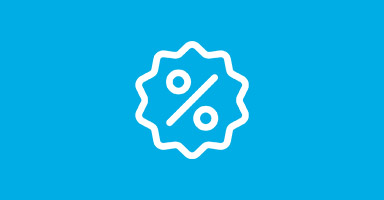 If you pay by bank transfer you will get an extra 3% discount on your order.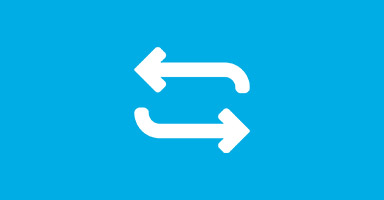 Do you want to renew your system?
Would you be interested in exchanging a device when purchasing this item?
Complete this form